Welcome to the COSMOS Lab at UCF !
Our research is in the broad area of solid mechanics with focus on discovering relationships between geometry, architecture and materials. Examples include using fish scale like structures for designing lightweight programmable materials,  discovering relationships between material micro-architecture and unique properties (e.g. corrosion resistance) for aerospace applications and understanding how biology can teach us to make powerful new types of materials.  In our research, we ask fundamental questions and probe them using computational models such us finite elements, analytical techniques and lab scale experiments. Our current and past research has been supported by NSF, DARPA, DoE and Siemens.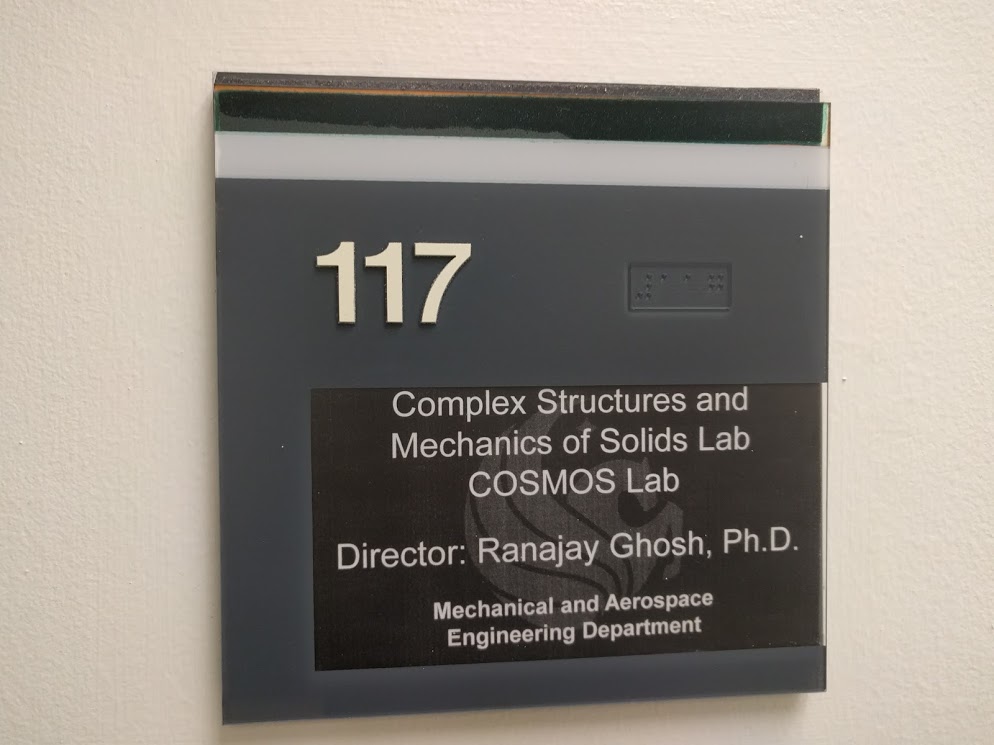 Our lab is located at 117 Barbara Ying Center at the University of Central Florida, Orlando Campus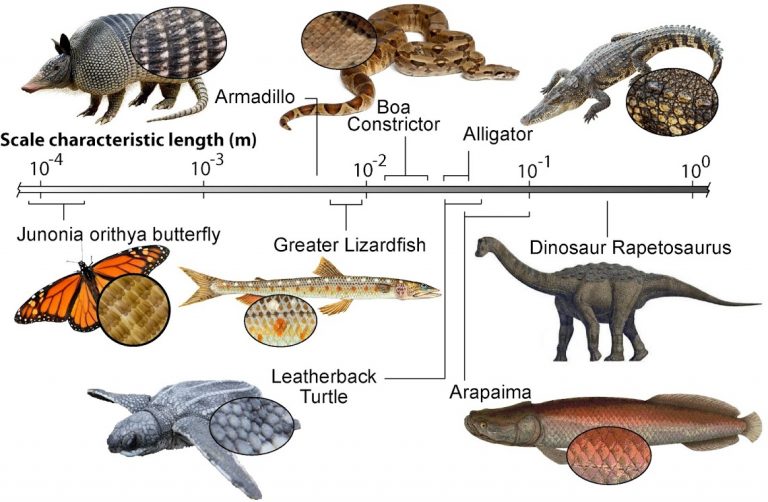 Biomimetic scales are used to design lightweight, multi-functional materials with programmable properties. This can revolutionize aerospace materials, space structures and soft robotics.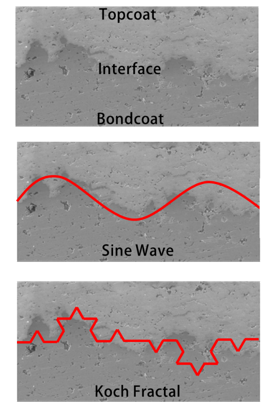 Fractals can be used to model the mechanics at the interface of coating layers in Thermal Barrier Coatings (TBCs) for high temperature gas turbine applications in energy and aerospace
Big news for COSMOS Lab. PI Ghosh awarded NSF research grant to study damping behavior of fish scale inspired structures!
Congratulations to COSMOS member Hossein Ebrahimi for paper published in the journal Bioinspiration and Biomimetics
Big news for COSMOS Lab. PI Ghosh awarded DARPA Polyplexus research award! This award will help COSMOS to discover the role of micro-architecture in Stress Corrosion Cracking initiation
Congratulations to COMOS member Jeremy Stephen for successfully defending his PhD thesis
Big news for COSMOS Lab. PI Ghosh awarded the prestigious NSF CAREER award!!
Congratulations to COSMOS member Hossein Ebrahimi for paper published in the journal

EuroPhysics Letters (EPL)