Three UCF students spent the summer engineering new ideas to support the military through the highly competitive National Security Innovation Network X-Force Fellowship. Through the fellowship, students are paired with a military sponsor to work on a mission-focused project that solves real-world national security issues. Out of 600 applicants, UCF's Patrick Borgman, Amy Lebanoff '20 and Michael McMahon '22 were three of 140 students from across the nation selected for this fully funded summer internship.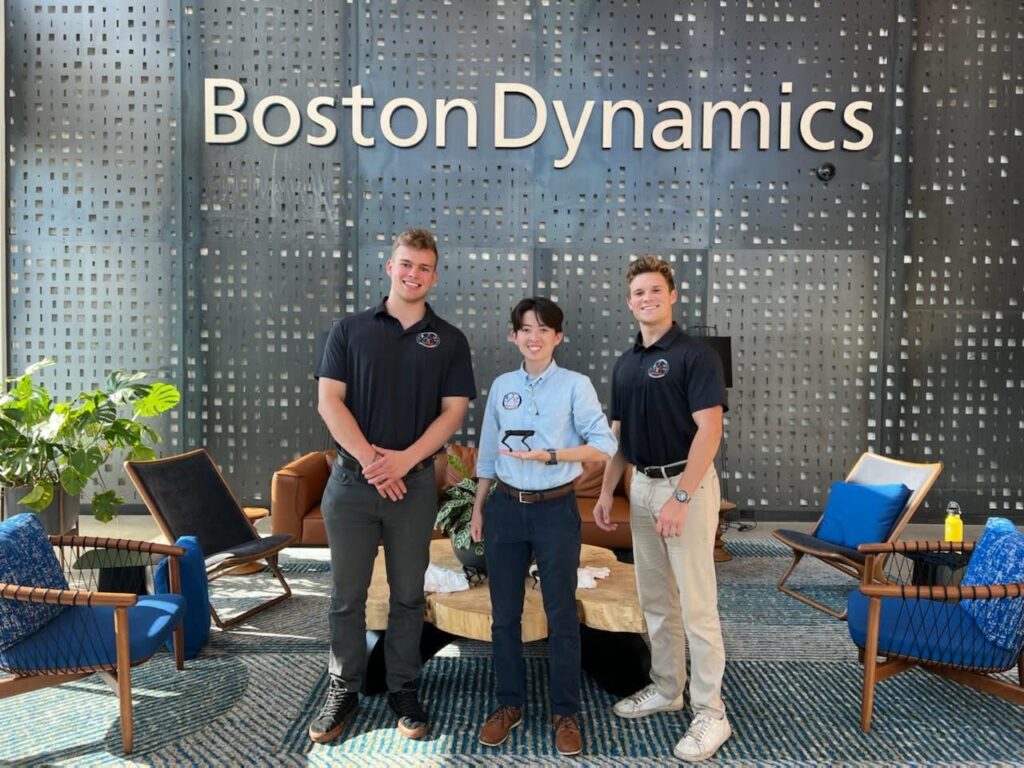 Taking the Army Farther, Faster
Soldiers can travel long distances with loads of armor, weapons, ammo, and other necessities that weigh up to 150 pounds. This can lead to injuries of the lower back and limbs. Lebanoff used their expertise in mechanical and biomedical engineering to figure out how U.S. Army soldiers can carry these extremely heavy loads on their backs farther, faster and with fewer injuries.
Working under the U.S. Army's Robotics Requirement Division, Lebanoff, assessed the service branch's capability to implement an exoskeleton that can bear substantial weight.
"An exoskeleton system — think less fancy Iron Man — should reduce the likelihood of injuries while increasing a soldier's ability to travel further and faster under a heavy load," Lebanoff says. "Along with two other fellows, I was tasked with assessing the Army's current path toward an exoskelton capability and revising the document listing the desired characteristics for an exoskeleton system."
While some X-Force fellowships were conducted virtually due to the pandemic, Lebanoff's was in held in person at Fort Benning in Columbus, Georgia. They also had the chance to visit the U.S. Army Natick Solder Systems Center, a research and development lab in Boston that focuses on military food, clothing and shelter.
The biomedical engineering student, who earned their bachelor's degree in mechanical engineering from UCF, says the experience gave them an inside look at the military's science and technology ecosystems, which they just might be a part of one day.
"Personally, I've gained a renewed interest in working with and possibly joining the military," Lebanoff says. "Whichever path I follow, I know I'll have the support of my fellowship supervisors and connections made along the way who facilitated a summer experience of growth and impact."