We have a world-class shock tube, laser ignition apparatus, spherical flame speed facility, and several laser diagnostics systems for combustion and emission measurements.
Additional details about these facilities will be added soon. Below are are pictures:
Graduate students
Joseph Lopez
,
Owen Pryor
, and
Batikan Koroglu
along with Dr. Vasu next to the shock tube facility at UCF.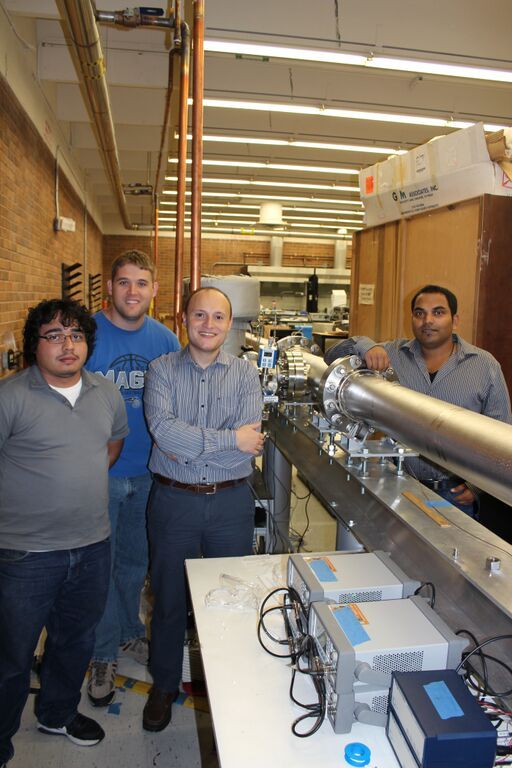 The UCF shock tube team next to the laser diagnostics set up.