As a young boy growing up on the Space Coast, Zac Stein watched in awe as the space shuttles and rockets launched from NASA's Kennedy Space Center. He would marvel at airplanes as they flew overhead—how could something so large and so heavy fly gracefully through the sky?
It's no wonder that Stein's curiosity led him to pursue a bachelors degree in aerospace engineering. He recently graduated from UCF with honors and is ready to start the next chapter of his academic career, this time in Germany.
Stein has been named a recipient of a Fulbright scholarship, which will allow him to conduct research at the German Aerospace Center (DLR) in Cologne for one year. This is Stein's second journey to Germany; he studied at the DLR this past summer as part of the National Science Foundation's International Research Experiences for Students.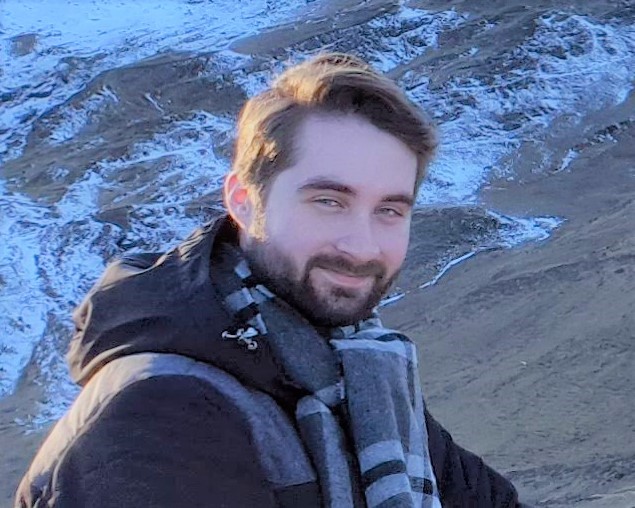 At the DLR, Stein will continue his research on the ceramic coatings of aircraft engines. Under the guidance of Associate Professor Seetha Raghavan, Stein has has studied the effects of molten particulates, such as sand or volcanic ash, on these coatings, which can cause the components of an engine to prematurely fail.
"As a result, the operational capabilities and reliability of aircrafts within the transportation and defense industries are severely reduced in high-risk regions," Stein said. "This results in an increase in maintenance and an increase in costs for these aircrafts in order to inspect and replace affected components."
Stein will work with researchers in Cologne to better understand how and why ceramic coatings fail so that the effects of particulates can be minimized. This could lead to improved assessments during routine maintenance inspections of aircraft engines.
It's research opportunities such as the Fulbright award and the IRES program that motivated Stein to return to UCF in the fall, when he'll begin work on his Ph.D. in aerospace engineering. The university's close proximity to the Space Coast helped too, as did the support from his research advisor.
"Dr. Raghavan always has the best interest of her students in mind," Stein said. "She has always been willing to assist me when I needed advice, and has been instrumental in providing me with the unforgettable experiences and opportunities I have had such as conducting experiments at Argonne National Laboratory and conducting research abroad in a summer research experience."
Stein is the fourth student from Raghavan's research group to earn a Fulbright award. He follows in the footsteps of Lin Rossmann, Estefania Bohorquez and Albert Manero.
The Fulbright U.S. Student Program awards 2,000 grants annually and operates in more than 140 countries around the world. More than 390,000 people have participated in the program since it was founded in 1946.