The 2020 UCF Reach for the Stars recipients have conducted research that may change the world we know. From supersonic engines that may someday let us travel from New York to Los Angeles in 30 minutes to protecting our waterways, exploring the new world of attoscience and making education accessible to those with disabilities, they are all champions.
The Reach for the Stars award recognizes early career professionals with highly successful research and creative activity with a national or international impact. Together this year's four honorees have about $ 10 million in sponsored research funding from a variety of organizations including NASA, the US Department of Energy, the National Science Foundation and the Florida Department of Transportation.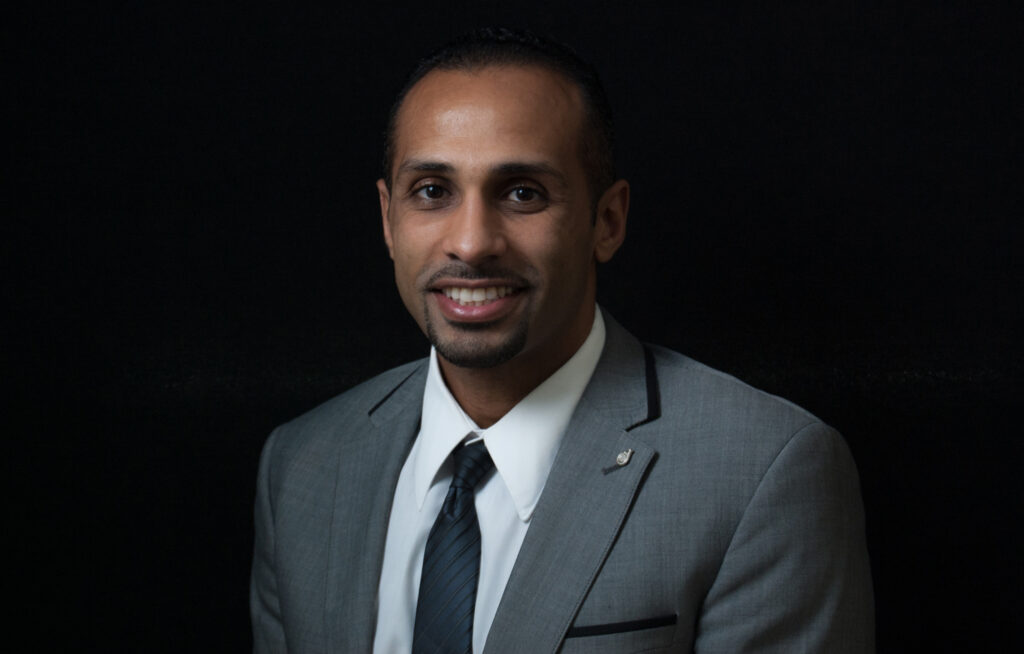 Kareem Ahmed
– Assistant professor of mechanical and aerospace engineering
– Ph.D. in mechanical engineering
– Master's degree in mechanical engineering
Kareem Ahmed leads novel research methods in propulsion and energy production, including a focus on developing high-speed reaction techniques that could allow for hypersonic flight. Hypersonic flight is air travel at more than Mach 5, or 4 thousand miles per hour, meaning a person could travel from New York to L.A. in less than 30 minutes.
"I've always been fascinated by speed and propulsion engines, and in particular, converting energy to useful work," Ahmed says.
Ahmed's research group is the first in the nation to explore using a Mach 5 to 7 detonation for hypersonic propulsion. They are also studying the use of a rotating detonation rocket engine, a method that creates rotating reacting shockwaves inside an engine and is on the cutting edge of propulsion and power research.
Ahmed is the principal investigator of more than $6.5 million in research funding and has published more than 130 scholarly articles, including studies in the journals Science, Combustion and Flame Journal, Proceedings of the Combustion Institute, Fuel, and the American Institute of Aeronautics and Astronautics journal, AIAA.
Ahmed has received multiple awards, including the American Chemical Society Doctoral New Investigator Award, the 2019 Distinguished Paper Award for the 37th International Symposium on Combustion, the Air Force Office of Scientific Research Summer Faculty Fellowship, the Office of Naval Research Senior Summer Faculty Fellow Award, and the UCF College of Engineering and Computer Science Excellence in Research Award. He is also an AIAA Associate Fellow.
"The ultimate goal for our research is to understand and control explosive high-speed turbulent compressible reactions in engines, which will result in significant energy release and cleaner reactions with substantial reduction in emissions for the same fuel used," Ahmed says. "It will lead to developing higher thrust propulsion engines for hypersonic and supersonic flights, space rocket propulsion engines for space travel that are more powerful yet efficient compared to engines used to date, and ultra-high energy engines for electric power generation."