Build a career in mechanical engineering
Build your future career with a Bachelor of Science in Mechanical Engineering from UCF. As a student, you will gain an understanding of core engineering concepts including mechanics, kinematics, thermodynamics, materials science, structural analysis and electricity. As a graduate of the program, you'll pair these core principles with tools like computer-aided design software to create, analyze and develop industrial equipment and machinery, cars, aircraft, manufacturing plants, robotics, medical devices and much more. 
UCF is located near major engineering organizations such as Lockheed Martin, Siemens, Northrop Grumman and the NASA Kennedy Space Center.
Choose an accelerated track that allows you to earn a B.S. and M.S. simultaneously
Collaborate with your peers on a creative project for the capstone class and present your work in the Senior Design Showcase
Curriculum and admissions
The B.S. in Aerospace Engineering requires 128 credit hours, including general education classes, common program prerequisites, basic and advanced core classes, electives and a capstone course. 
There are no additional requirements for admission into the B.S.AE beyond admission to UCF. 
Students also have the option of pursuing the accelerated track, which allows them to earn a master's degree as well as a bachelor's degree. Qualified students may apply for the accelerated track upon completion of 64 credit hours. They may choose to complete a master's degree in aerospace engineering, biomedical engineering or mechanical engineering; however, acceptance into the accelerated track does not guarantee admission into the graduate program.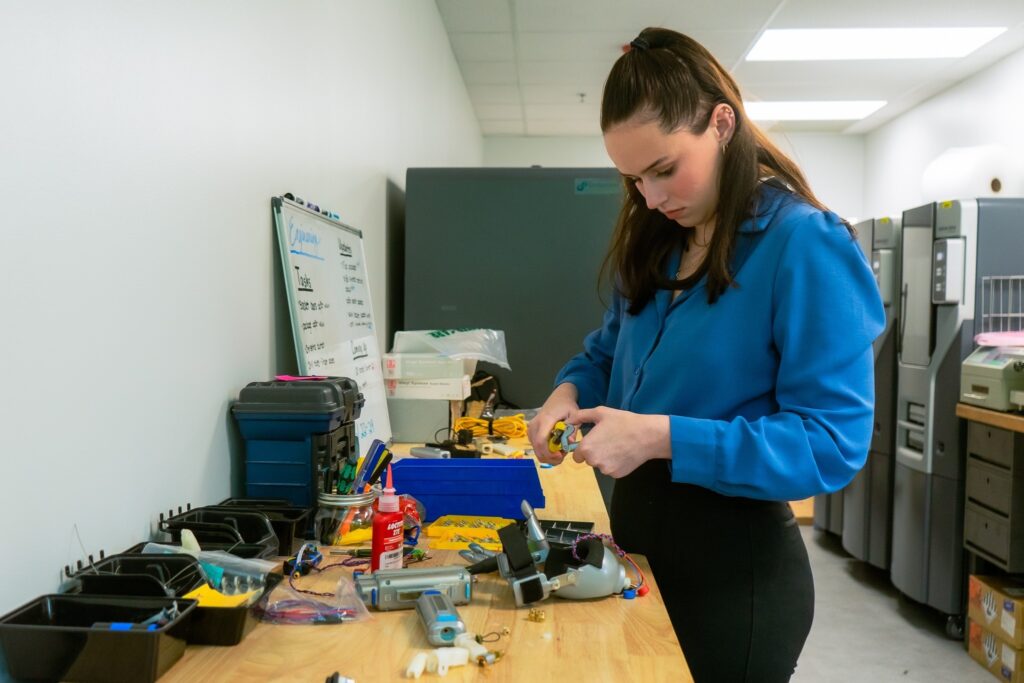 LICENSURE OR CERTIFICATION
While licensure or certification may be available in this field of study, our program does not directly lead to such licensure or certification upon graduation. The professional preparation you receive in our program meets the educational requirements for licensure as a professional engineer and may still assist you in such pursuits; however, the licensing authority and requirements for professional engineers falls under the jurisdiction of the licensing board for the state, territory, or foreign entity in which engineer practices.
If you intend to pursue such credentialing in your state or elsewhere, we strongly advise you to contact the applicable state credentialing authority to familiarize yourself with its specific requirements. Alternatively, you are welcome to contact undergraduate advisor Lynn Grabenhorst with questions in this regard and we will do our best to assist you in your career planning.
Learn more about the mechanical engineering faculty.