The College of Engineering and Computer Science now offers a scholarship to support graduate students from Latin America and the Caribbean.
The CECS Latin American and Caribbean Scholarship, offered in partnership with UCF Global, is a multi-semester award that provides tuition assistance for students from LAC countries who choose to pursue specific master's degrees in engineering and computer science. The recipients of the scholarship are:
Angel Argueta (M.S. in Computer Science)
Tisana Richards (M.S. in Biomedical Engineering)
Diana Rodriguez (M.S. in Biomedical Engineering)
Penelope Torres (M.S. in Aerospace Engineering)
Each recipient receives a total of $1,000 across two semesters as well as a reduced tuition rate for the fall 2024 semester. The award is renewable, pending approval from the CECS Office of Graduate Affairs.
The college now supports the scholarship, which is also offered through other UCF colleges, in an effort to broaden its student population and create partnerships with international institutions.
"In alignment with the university's strategic plan, the College of Engineering and Computer Science is taking a proactive approach to internationalization," says Ali Gordon, the associate dean for CECS graduate affairs. "With UCF Global as a key partner, the CECS LAC Scholarship is an award designed to sew important seeds of collaboration between CECS and institutions in LAC countries."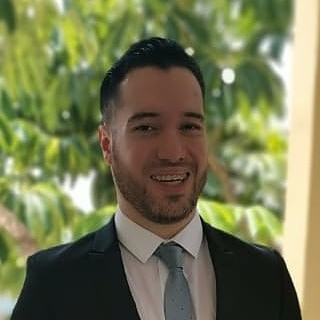 Exploring AI: Angel Argueta
Angel Argueta has always had a passion for computer science, and in particular, artificial intelligence. The LAC scholarship will allow him to explore this dynamic and fast-growing field through the master's program in computer science. He says he's grateful for the award and the opportunities it provides.
"Being selected for the inaugural CECS LAC scholarship is an incredible honor that fills me with immense gratitude and excitement," Argueta says. "Just being accepted into UCF was a dream come true, and receiving this scholarship further reinforces my motivation to excel and make the most of this opportunity."
While at UCF, Argueta aims to conduct research in the areas of AI and bioinformatics. Eventually, he'd like to contribute to the field by developing cutting-edge technologies that make an impact on human life. The Honduras native chose to attend UCF based on its reputation for research and computer science education.
"The department and its distinguished faculty have a wealth of expertise in the field of computer science, which is a major factor in my decision," Argueta says. "Additionally, UCF provides ample research opportunities, state-of-the-art resources and a supportive academic environment. It was important for me to be part of a community that values excellence, innovation, and collaboration, making UCF an ideal choice for my graduate studies."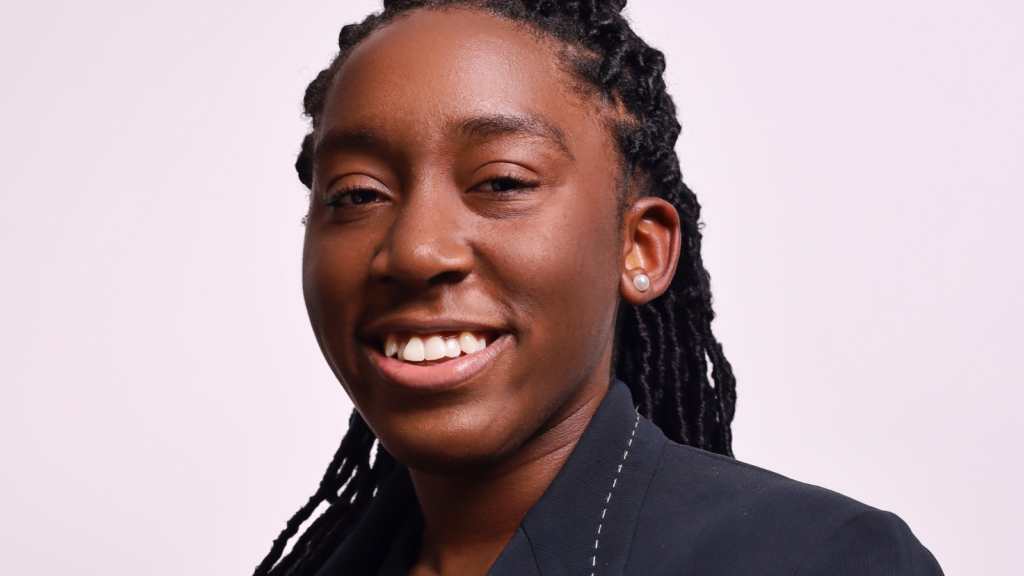 The Future of Biomedical Engineering: Tisana Richards
As a young girl, Tisana Richards was interested in a career in medicine. But as she drifted closer to high school graduation and the beginnings of her college career, she realized that medicine wasn't the fit for her. After a little bit of research, she found another field that matched her interests more than medicine.
"Through an internet search for careers that used math and physics, I stumbled upon biomedical engineering and knew it was the best of both worlds," Richards says. "Throughout my undergraduate experiences, my classes and research experience gave me a love for biomechanics and rehabilitation to improve the quality of life of humans and I am excited to see where my passions take me."
Richards completed her undergraduate degree in biomedical engineering at the University of Florida. Although she originally eyed UCF for her undergraduate degree – with her father and sister being proud Knights – it didn't offer an undergraduate degree in biomedical engineering. Now that she's starting her graduate education, Richards is ready to become a Knight. After she earns her M.S., Richards plans to work in healthcare project management before switching to biomedical research and quality management.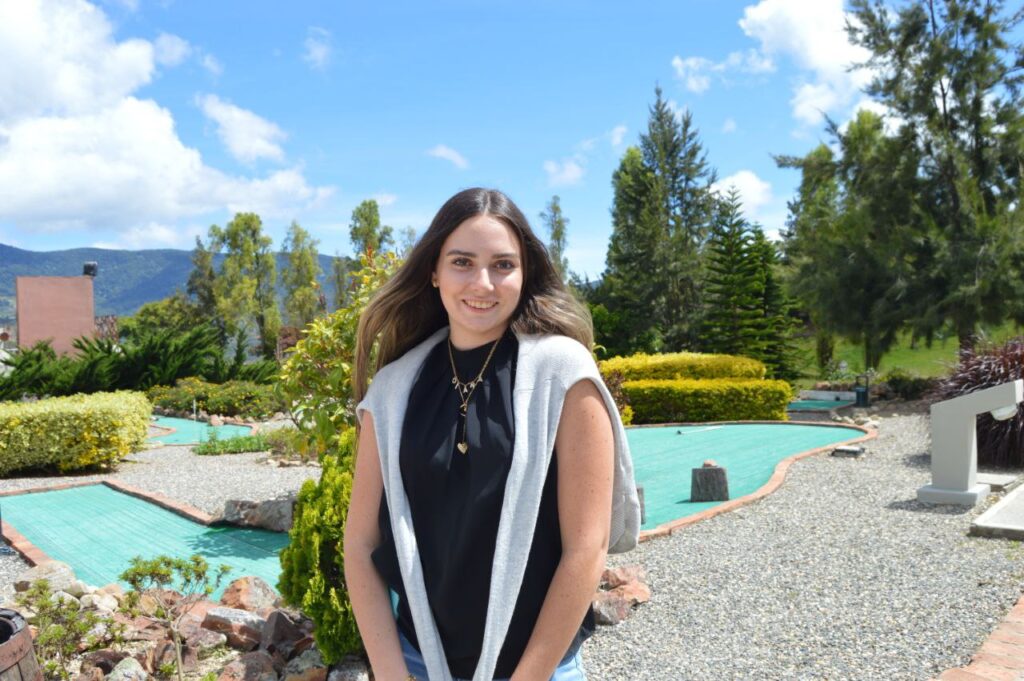 Full-Circle Career: Diana Rodriguez
Growing up, Diana Rodriguez knew that she wanted to be an engineer. She just didn't know what type. For her 15th birthday, Rodriguez traveled to Orlando from her home country of Venezuela. As luck would have it, she met a mechanical engineer whose work focuses on cardiovascular defects and diseases. From that day on, Rodriguez knew that she wanted to pursue a career in engineering.
What she didn't know was the engineer, Eduardo Divo '98PhD, was teaching at UCF at the time. Now, as a student of the same program, Rodriguez has brought her academic career full circle.
After earning an undergraduate degree in mechanical engineering from the Universidad Metropolitana de Caracas, Rodriguez decided to become a Knight based on UCF's reputation as a prestigious research university.
"It has great advisors and professors that can help me reach my academic and research goals," Rodriguez says." UCF has a biofluids sub-track that I did not see in other places, and I would like to focus my research in that area."
As an undergraduate, Rodriguez completed research on flow diverters for cranial aneurysms. She's submitted her findings for publication and has also won awards for her work on an external cranioplasty prototype. At UCF, she aims to grow her skills in 3D modeling and computational fluid dynamics so that, in the future, she can develop affordable medical solutions for patients around the world.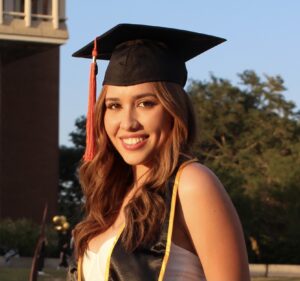 Accelerating Her Education: Penelope Torres
Fear is often a motivator, and it certainly lit a fire in Penelope Torres. Her fear of airplanes actually led her to learn more about them. Through her studies, she discovered the field of aerospace engineering and gained a genuine interest in the field. Now she's an aerospace engineering major in the accelerated B.S. to M.S. program, and grateful for the support that the LAC scholarship will provide.
"I am honored to have received the CECS LAC scholarship; it is a feeling of pride and gratitude," Torres says. "Receiving this scholarship is a recognition and validation of my hard work, dedication and passion for the field of engineering."
The UCF Knight plans to pursue research in the area of propulsion, a field she intends to work in after earning a doctorate degree.
"Receiving a graduate degree in aerospace engineering with a specialization in thermofluids will expand my knowledge in different propulsion systems, combustion processes and engine designs," Torres says. "Furthermore, insights on such topics would allow me to contribute creatively and successfully to current and future designs of distributed electric propulsion aircraft, as well as other future sources of energy and clean forms of air travel."
Students interested in the LAC scholarship must be registered for a full-time master's program within CECS, have a GPA of 3.0, be enrolled as a full-time student and have valid immigration status. Students admitted to the Master of Science in Data Analytics, the Master of Science in Industrial Engineering-Health Systems Track or those who already have graduate assistantships are not eligible to apply. Visit the CECS LAC scholarship website to learn more.