The UCF Department of Mechanical and Aerospace Engineering welcomes three new faculty members to the department: Assistant Professor Yue Wen, Lecturer Perik Belin Giwa and Associate Professor Like Li, who will join in the spring. Wen brings an expertise in rehabilitation robotics and neuromechanics, Giwa specializes in piezoelectric materials and structures, while Li specializes in advanced energy storage technologies. Wen and Li are also members of UCF's faculty cluster initiatives. With the addition of these three new faculty members, the total number of faculty in the MAE department rises to 43.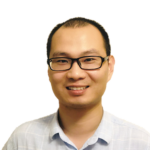 Wen joins UCF from the Shirley Ryan AbilityLab, a rehabilitation research hospital in Chicago, where he worked as a postdoctoral scholar. His research interests include rehabilitation robotics, human-robot interaction, neuromechanics, neural engineering and machine learning. He earned his doctoral degree in biomedical engineering from The University of North Carolina at Chapel Hill and North Carolina State University in 2019 and his master's degree in control theory and engineering from the Huazhong University of Science and Technology in 2014. In addition to MAE, Wen is also a member of the Disability, Aging and Technology (DAT) faculty cluster.
Giwa joins the department as a lecturer after previously serving as a visiting assistant professor at Loyola Maymount University in California. Her research interests include piezoelectric materials and structures, finite element analysis and experimental benchmarking. She earned her doctoral degree in mechatronics engineering from Johannes Kepler University in Austria.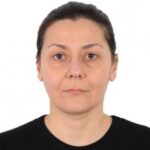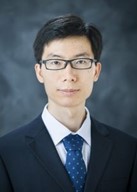 Li begins his UCF career in the spring, as an associate professor of mechanical engineering, but also as a member of the Renewable Energy and Chemical Transformation (REACT) faculty cluster and an affiliated faculty member of the Center for Advanced Turbomachinery and Energy Research. He comes from Mississippi State University, where he garnered more than $4 million in research funding as a principal investigator of projects for the National Science Foundation, U.S. Department of Energy and the Tennessee Valley Authority, among others.