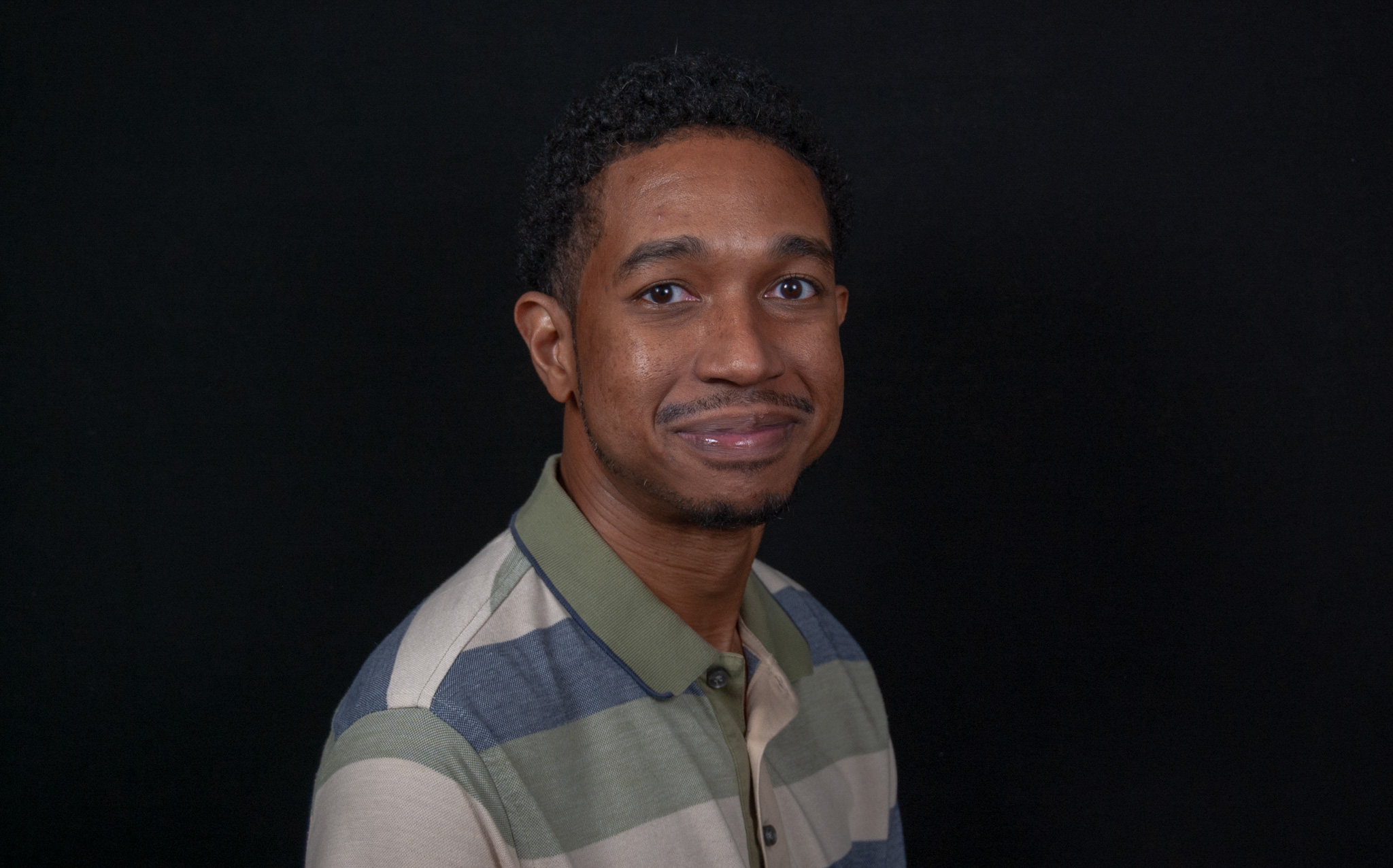 Associate Professor
Email: rstewardjr@ucf.edu
Phone: 407-823-5608
Office: ENG I, Room 245
Office Hours: Mondays and Wednesdays, 12-3:30 p.m.
Robert Steward joined the MAE department as an assistant professor in 2015. Prior to his current appointment he was a postdoc at the Harvard T.H. Chan School of Public Health, where he worked on investigating the influence of fluid shear stress on endothelial biomechanics. During his time at Carnegie Mellon, he developed technologies to observe the influence of dual mechanical forces on cell behavior and biological carbon sequestration. Steward currently runs the cellular biomechanics lab located on UCF's  Health Science Campus at Lake Nona, where he has multiple projects with the ultimate goal of linking mechanics and medicine.
Education:
• Ph.D. in Mechanical Engineering, Carnegie Mellon
• Bachelor of Science in Mechanical Engineering, Clark Atlanta University
Cellular biomechanics
Mechanotransduction
Cardiovascular disease
Diabetes
Neuroscience
M. Islam, R. Steward Jr., "Probing endothelial cell mechanics through connexin 43 disruption",
Experimental Mechanics, 2018
M. Islam, S. Beverung, R. Steward Jr., "Bioinspired devices that mimic the human vasculature", Micromachines, 2017
Wu, P. LeDuc, R. Steward Jr., "How do we predict cellular mechanosensation? Comment on "Cellular mechanosensing of the biophysical microenvironment: A review of mathematical models of biophysical regulation of cell responses" by Bo Cheng et. al.", Physics of Life Reviews, 2017
Warren, Md. M. Islam, P. R. Leduc, and R. Steward Jr., "3D and 2D Mechanobiology in Human and Non-Human Systems", ACS Applied Materials and Interfaces, 2016 Aug 31;8(34):21869-82.
Jin-Ah Park, Jae Hun Kim, Dapeng Bi, Jennifer A. Mitchel, Nader Taheri Qazvini, Kelan Tantisira, Chan Young Park, Maureen McGill, Sae-Hoon Kim, Bomi Gweon, Jacob Notbohm, Robert Steward, Jr, Stephanie Burger, Scott H. Randell, Alvin T. Kho, Dhananjay T. Tambe, Corey Hardin, Stephanie A. Shore, Elliot Israel, David A. Weitz, Daniel J. Tschumperlin, Elizabeth P. Henske, Scott T. Weiss, Lisa Manning, James P. Butler, Jeffrey M. Drazen, and Jeffrey J. Fredberg ,"Unjamming and cell shape in the asthmatic airway epithelium", Nat Mater. 2015 Oct; 14(10): 1040–1048.
Steward, D. Tambe, C. C. Hardin, R. Krishnan, J. J. Fredberg, "Fluid Shear, intercellular stress, and endothelial cell alignment", American Journal of Physiology-Cell Physiology, 2015.
Steward, C. Tan, C.M. Cheng, and P. R. LeDuc, " Cellular Force Signal Integration through Vector Logic Gates", Journal of Biomechanics, 2015, 48(4):613-20.
Krishnan, R., Tambe, D., Steward, R., Hardin, C., Butler, J., "Traction Microscopy", Book Chapter in "Cells, Forces, and the Microenvironment", 2014.
NIH Mentored Quantitative Research Development Award (K25)
American Society of Mechanical Engineers member
Biomedical Engineering Society member
American Heart Association member
Biophysical Society mentor