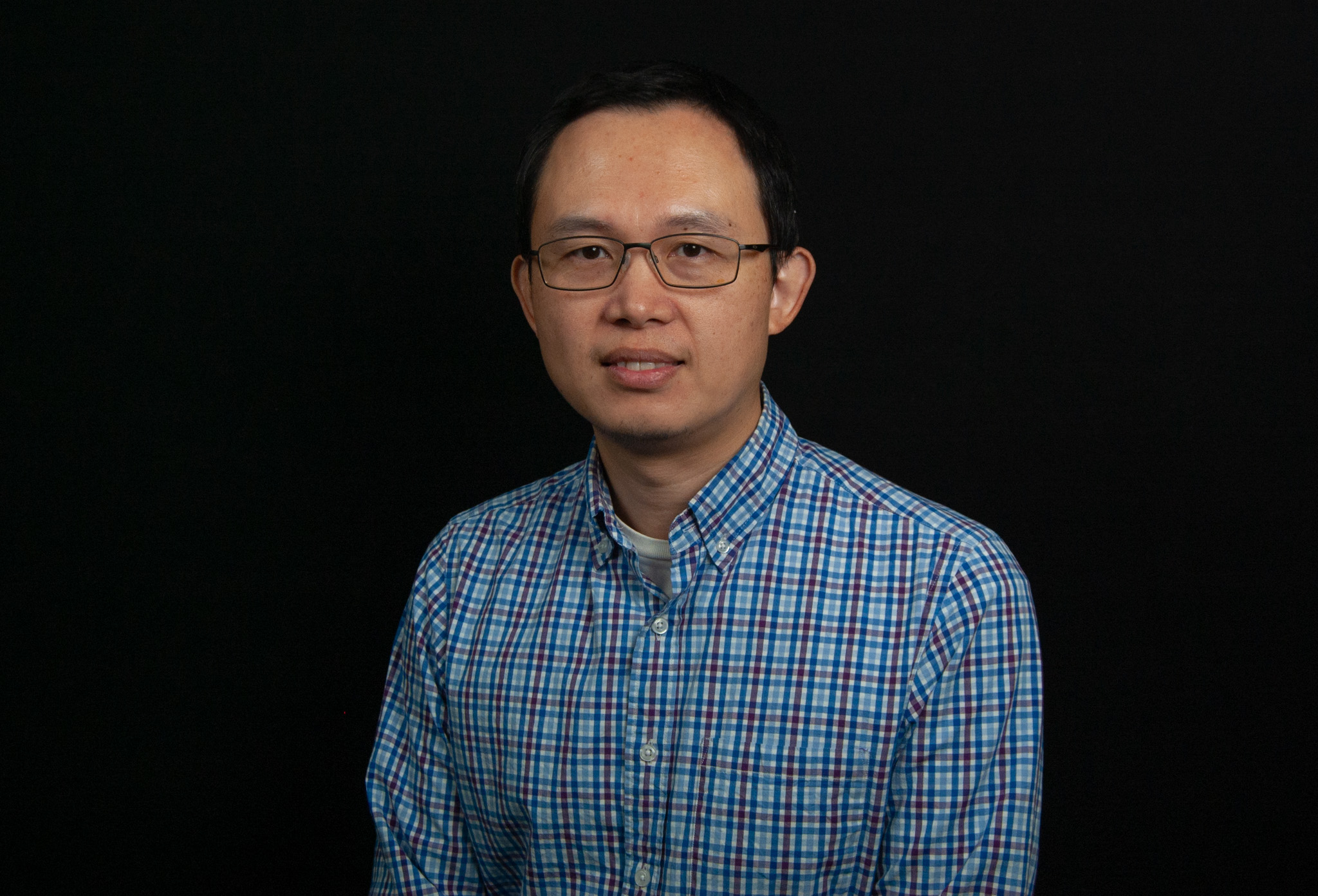 Associate Professor
Email: yuanli.bai@ucf.edu
Phone: 407-823-4548
Office: ENG I, Room 214
Office Hours: Tuesdays and Thursdays, 9 a.m.-12 p.m.
Yuanli Bai is currently an associate professor at the UCF Department of Mechanical and Aerospace Engineering. He obtained his Ph.D. in mechanical engineering from the Massachusetts Institute of Technology in 2008. He obtained his bachelor's and master's degrees from the Department of Automotive Engineering from Tsinghua University in 2000 and 2003, respectively. While at MIT, he worked under the supervision of Professor Tomasz Wierzbicki, the director of the impact and crashworthiness lab. Prior to joining UCF in 2011, he was a mechanical engineer at the General Electric Global Research Center in Niskayuna, New York.

Bai's current research is focused on plasticity, fracture and fatigue testing, analysis and simulation for various engineering materials, including lightweight metals, metallic matrix nano-composites, polymer matrix composites and soft tissue materials. He operates the Lab of Solid and Structure Mechanics under the MAE department. Bai has published numerous papers in the field's most highly rated journals and conference proceedings.
Mechanics of materials
Computational mechanics
Plasticity and fracture
Lightweight design and metal sheet forming
Structural impact and vehicle crashworthiness
Zhou, L., Pan, H., Hyer, H., Park, S., Bai, Y., McWilliams, B., Cho, K., Sohn, Y.H., "Microstructure and Tensile Property of a Novel Al-Zn-Mg-Sc-Zr Alloy Additively Manufactured by Gas Atomization and Laser Powder Bed Fusion," Scripta Materialia, Vol. 158 (2019) 24-28.
Jia, Y., Qiao, Y., Maung, A., Argueta-Morales, R., Norfleet, J., Bai, Y., Divo, E., Kassab, A.J., DeCampli, W.M, "Experimental Study of Anisotropic Stress/Strain Relationships of the Human Great Vessels", ASME Journal of Biomechanical Engineering, 139(10), 101003, October 2017.
Qiao, Y., Bisagni, C., Bai, Y., "Experimental investigation and numerical simulation of unidirectional carbon fiber composite under multi-axial loading", Composites Part B: Engineering, September 2017, 124: 190-206.
Qiao, Y., Liu, J., Jia, Y., Xu, C., An, L., Bai, Y., "Study on Coexistence of Brittle and Ductile Fractures in Nano Reinforcement Composites under Different Loading Conditions", International Journal of Fracture, 2017, 204 (2): 205-224.
Algarni, M., Choi, Y., Bai, Y., "A unified material model for multiaxial ductile fracture and extremely low cycle fatigue of Inconel 718", International Journal of Fatigue, 2017, 96: 162-177.
Jia, Y., Bai, Y., "Ductile fracture prediction for metal sheets using all-strain-based modified Mohr-Coulomb model", International Journal of Mechanical Sciences, 2016, 115: 516–531.
Pan, H., Liu, J., Choi, Y., Xu, C., Bai, Y., and Atkins, A.G., "Zones of material separation in simulations of cutting", International Journal of Mechanical Sciences, 2016, 115: 262-279.
Shabahang, S., Tao, G., Kaufman, J., Qiao, Y., Wei, L., Bouchenot, T., Gordon, A., Fink, Y., Bai, Y., Hoy, R., and Abouraddy, A., "Controlled fragmentation of multimaterial fibers and films via polymer cold-drawing", Nature, June, 2016.
U.S. Air Force Summer Faculty Fellowship, 2013
The first class winner of the Asian-Pacific American Forum Growth Competition, General Electric, 2009
American Society of Mechanical Engineers
Society of Automotive Engineers
Society for Experimental Mechanics
North American Deep Drawing Group
EGM 3601: Solid Mechanics
EML 3500: Machine Design and Analysis
EML 4700C/EML 4701C: Senior Design I and II
EML 5237: Intermediate Mechanics of Materials
EML 5937: Turbomachinery Integrity and Reliability
EML 6067: Finite Element Analysis (FEA-I)
EML 6068: Nonlinear Finite Elements Analysis (FEA-II)
EML 6211: Continuum Mechanics
EGM 6653: Theory of Elasticity and Plasticity
EML 5090: MAE Graduate Seminars