The Mechanical Engineering PhD program prepares students with an in-depth study and emphasis on research in Aerospace Systems, Mechanical Systems, or Thermofluids.
The Doctor of Philosophy degree in Mechanical Engineering is intended for students with a master's or a bachelor's degree in Mechanical or Aerospace engineering or a closely related discipline. The doctoral program is intended to allow students to study in-depth, with an emphasis on research in Aerospace Systems, Mechanical Systems, or Thermofluids.
This program has potential ties to professional licensure or certification in the field. For more information on how this program may prepare you in that regard, please visit https://apq.ucf.edu/files/Licensure-Disclosure-CECS-Mechanical-Engineering-PhD-June2020.pdf.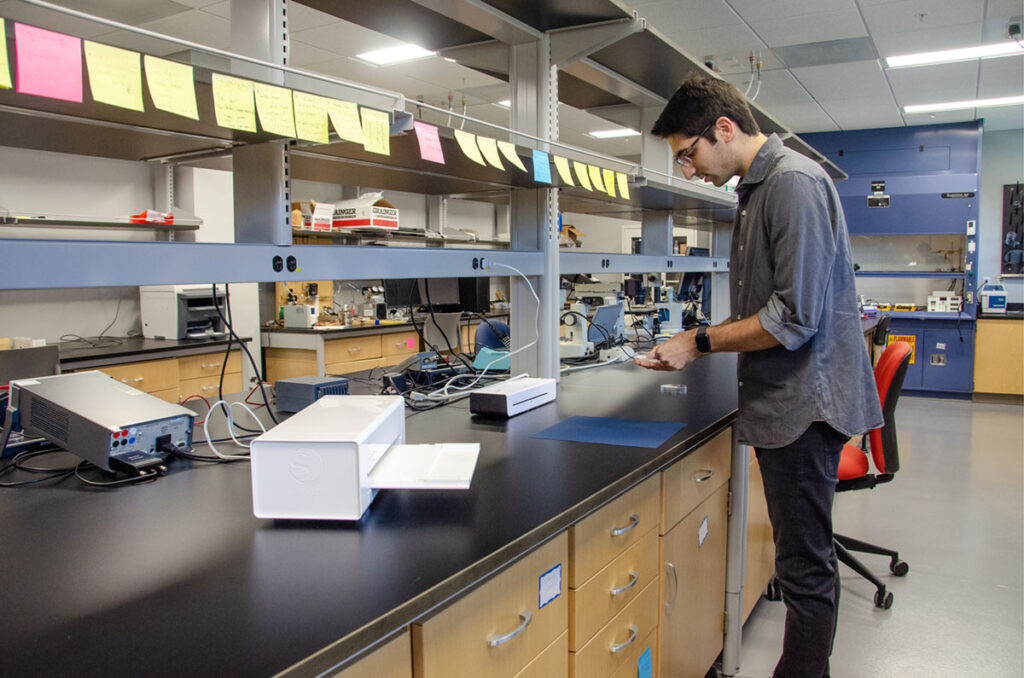 No. 1 supplier of graduates to the aerospace and defense industries, per Aviation Week.
27% of Lockheed Martin employees in Orlando are UCF grads.
Admissions and Advising
In addition to the general UCF graduate application requirements, applicants to this program must provide:
– One official transcript (in a sealed envelope) from each college/university attended
– Official, competitive GRE score taken within the last five years
– Bachelor's or master's degree in mechanical or aerospace engineering or a closely related discipline
– Résumé
– Statement about educational, research, and professional career objectives
– Three letters of recommendation
---

Please note that UCF now accepts unofficial transcripts with your application.
For specific questions regarding the degree, please contact our graduate faculty advisor, Professor Jihua "Jan" Gou.
Funding
The Department of Mechanical and Aerospace Engineering offers funding via fellowships, teaching assistantships and research assistantships. For more information on funding opportunities and the degree itself, visit the UCF Graduate Catalog. 
Licensure or Certification
While licensure or certification may be available in this field of study, our program does not directly lead to such licensure or certification upon graduation. The professional preparation you receive in our program meets the educational requirements for licensure as a professional engineer and may still assist you in such pursuits; however, the licensing authority and requirements for professional engineers falls under the jurisdiction of the licensing board for the state, territory, or foreign entity in which engineer practices.
If you intend to pursue such credentialing in your state or elsewhere, we strongly advise you to contact the applicable state credentialing authority to familiarize yourself with its specific requirements. Alternatively, you are welcome to contact undergraduate advisor Lynn Grabenhorst with questions in this regard and we will do our best to assist you in your career planning.