Microsoft has announced that Associate Professor Subith Vasu has received the company's inaugural Investigator Fellowship, worth $200,000, which recognizes higher education faculty in the U.S. who have demonstrated extraordinary talent that distinguishes them as both teachers and researchers.
Vasu is one of only 15 awardees selected in the nation and the only person representing the mechnical engineering discipline.
Close to 300 applications for the fellowship were submitted, but only 15 awardees were selected. Vasu is the only faculty member from UCF, as well as the only awardee from the mechanical and aerospace engineering discipline, to receive this award.
The funding can be applied to any research project of his choosing. All candidates are encouraged to incorporate the Microsoft Azure software into their research and teaching, something Vasu is looking forward to.
"It feels great and I like the fact that they are one of the most respected companies. Almost everybody on a daily basis uses Microsoft products, so it's an honor to be associated with them," Vasu says. "Also, I'm excited about using the tools they have. As times change, we have to change, too."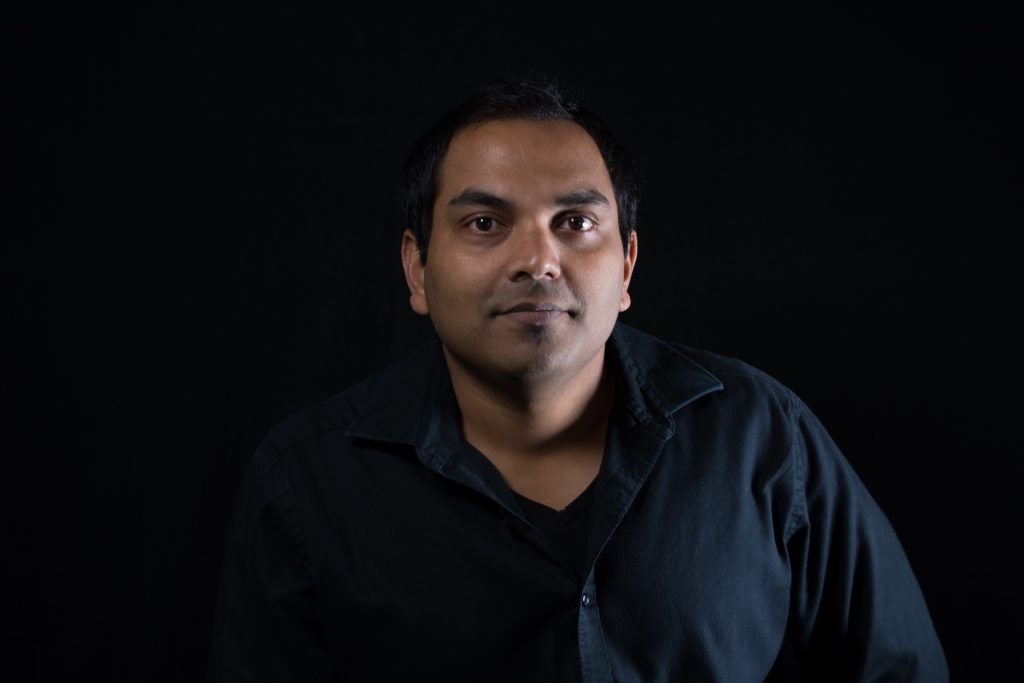 Microsoft Azure is an online, cloud-based computing software that allows users to build, test, deploy and manage applications. Vasu has already started using it in his research to develop a sensor that can detect trace amount of opioids, a project funded by the Defense Advanced Research Projects Agency. The sensor would be part of a handheld device that first responders and the military can use to prevent accidental exposure to the deadly toxins.
Vasu and his team in the Vasu Lab will use Azure to analyze the "fingerprints" of opioids, or the unique identity of each molecule. They can input specific features of each opioid molecule, which the program can then use to analyze and identify the common features of all opioids.
"Let's say you gave the data of 30 opioids to the program," says Vasu. "The program can analyze that and identify the common features that separate the 30 opioids from some common household compounds such as coffee or sugar, or even other drugs like paracetamol."
A program like Azure can conduct this analysis rapidly and efficiently — something a human would not be able to do.
"Humans cannot do that, but a computer can do it by analyzing the spectrum very rapidly and looking at common features from its known database," Vasu says. "So I think the Microsoft Azure tools will be very useful here because it had all those algorithms that we can utilize."