Five research teams using Artificial Intelligence and Big Data have been awarded a total of $185,000 to conduct COVID-19-related research.
Establishing the awards was the first act of UCF's new Artificial Intelligence & Big Data Initiative announced this summer. The intent of the program is to seed the development of research projects that use these tools to answer big research questions. The money will help to generate preliminary results that university leaders hope will lead to external research funding.
The competition initially announced that $175,000 would be available to interdisciplinary groups that offered innovative projects. But there was so much interest that the Office of Research, College of Engineering and Computer Science, College of Sciences, and College of Business, who are co-sponsoring the grants, decided to add another $10,000 to the fund. A total of 23 teams put forth competitive applications.
"There were many really interesting and innovative projects that hold a lot of promise in the mix," says Debra Rienhart, associate vice president for Research and Scholarship. "It was very difficult to select just a handful. We can't wait to see where these projects go."
The applications were vetted by a selection team made up of faculty, researchers and administrators with knowledge about AI and Big Data.
The selected teams are tackling a variety of challenges from perception of COVID-19 and new technology to new sensors that may be able to detect and potentially learn how to defeat the virus.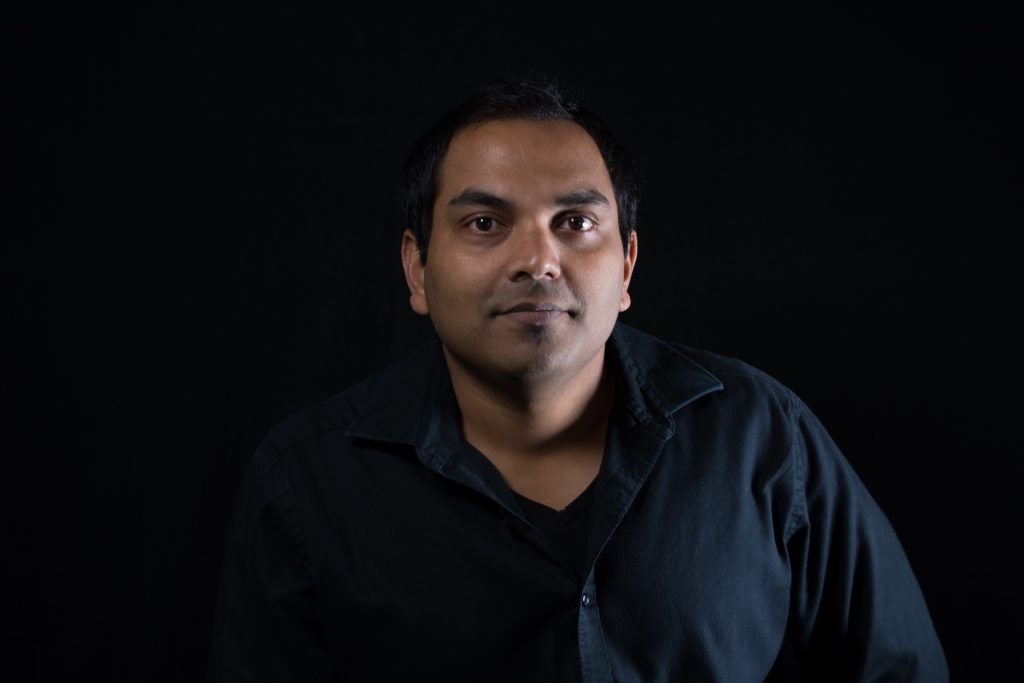 Associate Professor Subith Vasu leads one of the winning teams. His project is:
High-Dimensional Analysis for Spectroscopy of Exhaled Gas from COVID-19 Patients
Develop a highly sensitive monitor to test exhaled gases for markers that indicate COVID infection. The monitor would use AI to distinguish the symptomatic and asymptomatic individuals directly based on the spectroscopy of the breath. The instrument could potentially also estimate the concentration of markers in the exhaled air, learn their patterns and test for changes between phases as the disease develops.
Team Leaders: Mengyu Xu, College of Sciences, and Subith Vasu, College of Engineering and Computer Science
Amount: $40,000