Assistant Professor Subith Vasu was among the honorees formally inducted into the class of 2018 by the The American Institute of Aeronautics and Astronautics at its AIAA Associate Fellows Recognition Ceremony and Dinner on Jan. 8 in Orlando.
"The distinguished individuals comprising the Class of 2018 Associate Fellows exemplify extraordinary accomplishments and leadership in the global aerospace community," said AIAA president Jim Maser in a release. "Each individual has demonstrated a remarkable commitment to furthering the advancement of aerospace science and technology, and each has performed important work that the Institute is proud to recognize. Their dedication, ingenuity, and accomplishments serve as an inspiration to current and future aerospace professionals. I look forward to helping honor their achievements at the 2018 AIAA SciTech Forum this January."
This distinction recognizes individuals "who have accomplished or been in charge of important engineering or scientific work, or who have done original work of outstanding merit, or who have otherwise made outstanding contributions to the arts, sciences, or technology of aeronautics or astronautics."
To be selected as an associate fellow, an individual must be an AIAA senior member in good standing with at least twelve years professional experience, and be recommended by a minimum of three current associate fellows.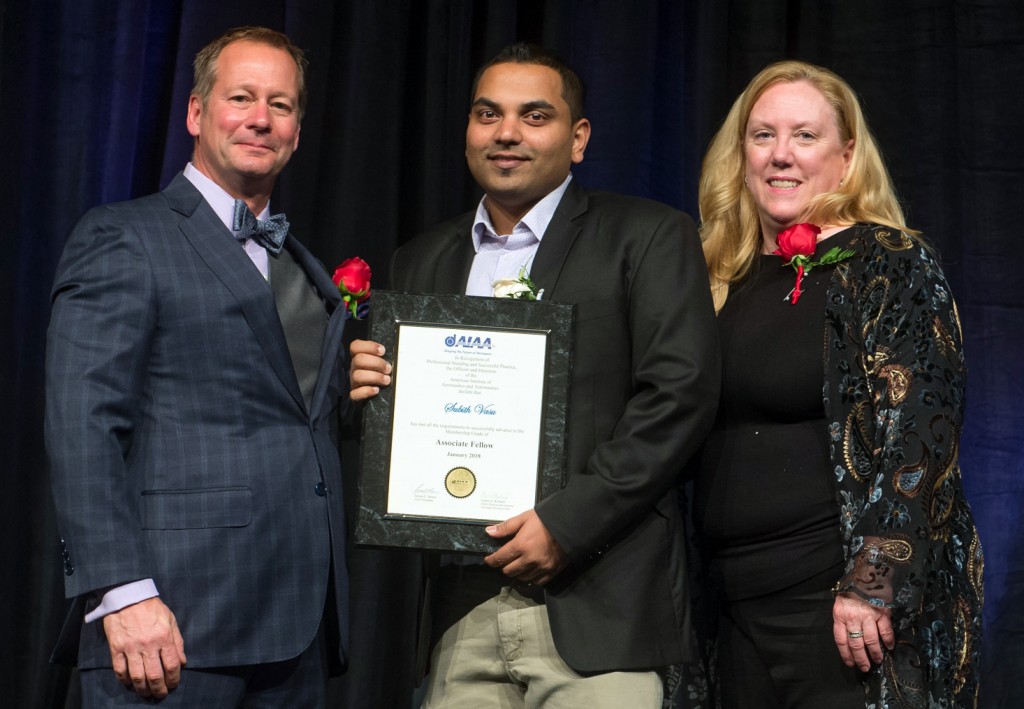 Vasu received his doctorate in mechanical engineering from Stanford University and joined UCF's Department of Mechanical and Aerospace Engineering, part of UCF's College of Engineering and Computer Science, in 2012. He is a member of UCF's Center for Advanced Turbomachinery and Energy Research, and a member of the International Energy Agency's Task Team on Energy.
Vasu is a recipient of DARPA's Director's Fellowship, DARPA Young Faculty award, the Young Investigator grant from the Defense Threat Reduction Agency, American Chemical Society's Doctoral New Investigator, American Society of Mechanical Engineers Dilip Ballal Early Career award, and the Society of Automotive Engineers SAE Ralph R. Teetor Educational award. He has received many of the highest honors at UCF including the UCF Luminary and Reach for the Stars awards.