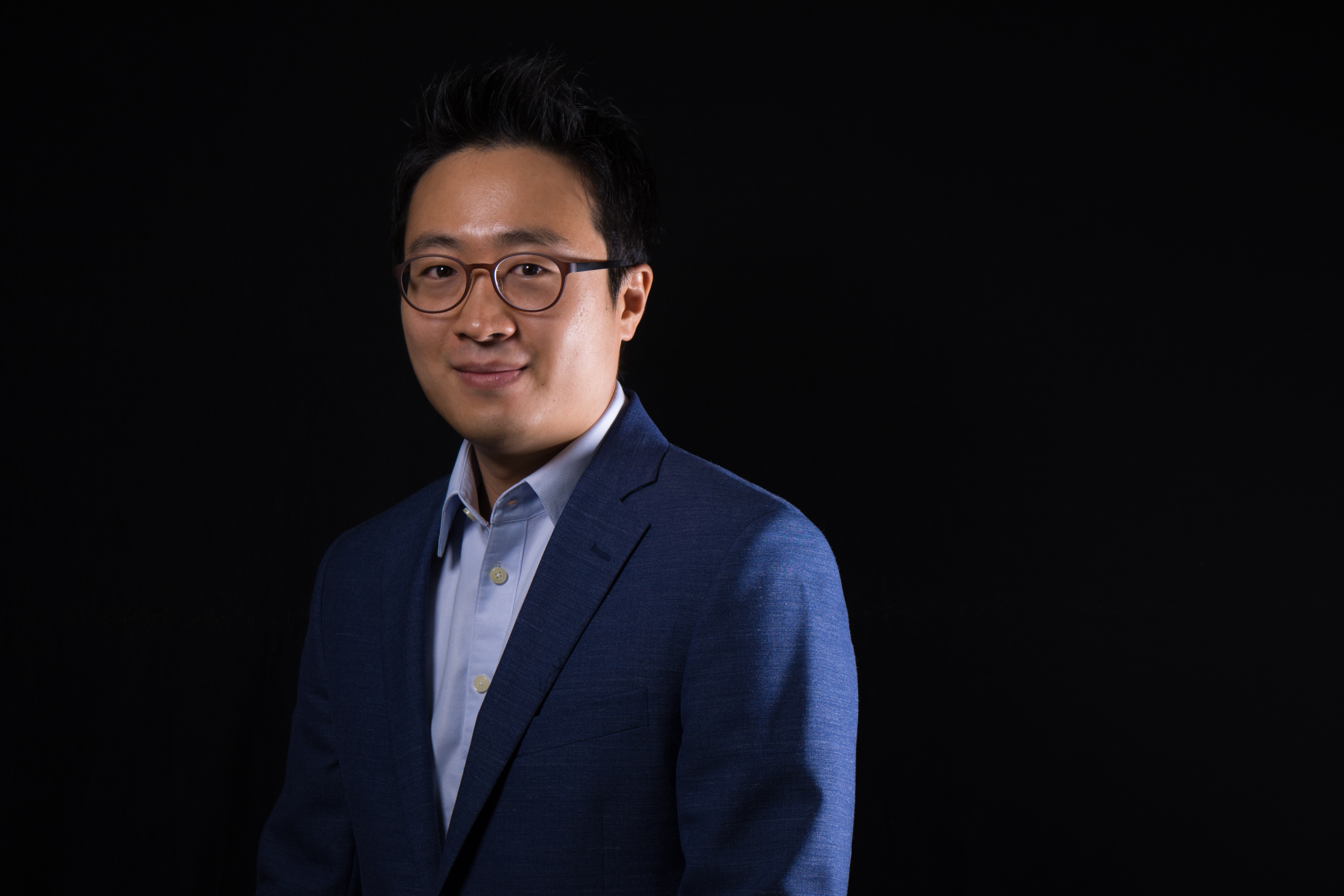 Assistant Professor
Email: hwan.choi@ucf.edu
Phone: 407-266-7130
Office: ENG I, Room 445 and BSBS, Room 223
Office Hours: Tuesdays and Thursdays, 4:30-8 p.m.
Postdoctoral Research Fellowship, University of Michigan, 2018 
Ph.D. in Engineering, University of Washington, 2016 
Master of Engineering, Korea University, 2006
Bachelor of Engineering, Korea University, 2004
Prosthetic devices
Exoskeletal devices
Musculoskeletal analysis
Neural control
Ingraham K*, Choi H*, Gardinier E, CD Remy, D Gates, Choosing appropriate prosthetic ankle work to reduce the metabolic cost of individuals with transtibial amputation. Scientific Reports 2018; 15303, DOI:10.1038/s41598-018-33569-7 (*These authors contributed equally to this work.)
Choi H, Peters K, MacConnell M, Katie L, Eckert E, and Steele KM, Impact of ankle foot orthosis stiffness on Achilles and gastrocnemius function during unimpaired gait. Journal of Biomechanics 2017;64:145-152.
Choi H, Wren T, Steele KM, Gastrocnemius operating length with ankle foot orthoses in cerebral palsy. Prosthetics and Orthotics International 2017;41(3):274-285.
Choi H, Bjornson K, Fatone S, Steele KM, Using musculoskeletal modeling to evaluate the effect of ankle foot orthosis tuning on musculotendon dynamics: a case study. Disability and Rehabilitation Assistive Technology 2015;2:1-6.
Min SG, Choi H, Lee SH, Hong JH. Dynamic Analysis of Canine Tibialis Cranialis-Ankle Joint Musculoskeletal Structure and Experimental Validation. Journal of Korean Society for Precision Engineering 2007;24(12):20-28.
Bae TS, Choi H, Kim SK, Moon MS. Effects of Prosthetic Mass Distribution on Musculoskeletal System during Amputee Gait. Journal of Korean Society for Precision Engineering 2007;24(8):130-137.
Hong JH, Choi H. Flexion, Extension, Abduction, and Adduction Exercise Analyses of Transfemoral Amputee Depending on Variation of the Surgical Method. Journal of Mechanical Science and Technology 2006;6:2928-2932.
Gatzert Child Welfare Fellowship, 2016
Travel Grant by Gait and Clinic Movement Analysis Society, 2016
University of Washington Research Assistant Scholarship, 2011-2016
Louis and Katherine Marsh Memorial Fellowship, 2012
American Society of Mechanical Engineers 
American Society of Heating, Refrigerating, and Air-Conditioning Engineers 
EML 5060: Mathematical Methods in Mechanical, Materials and Aerospace Engineering