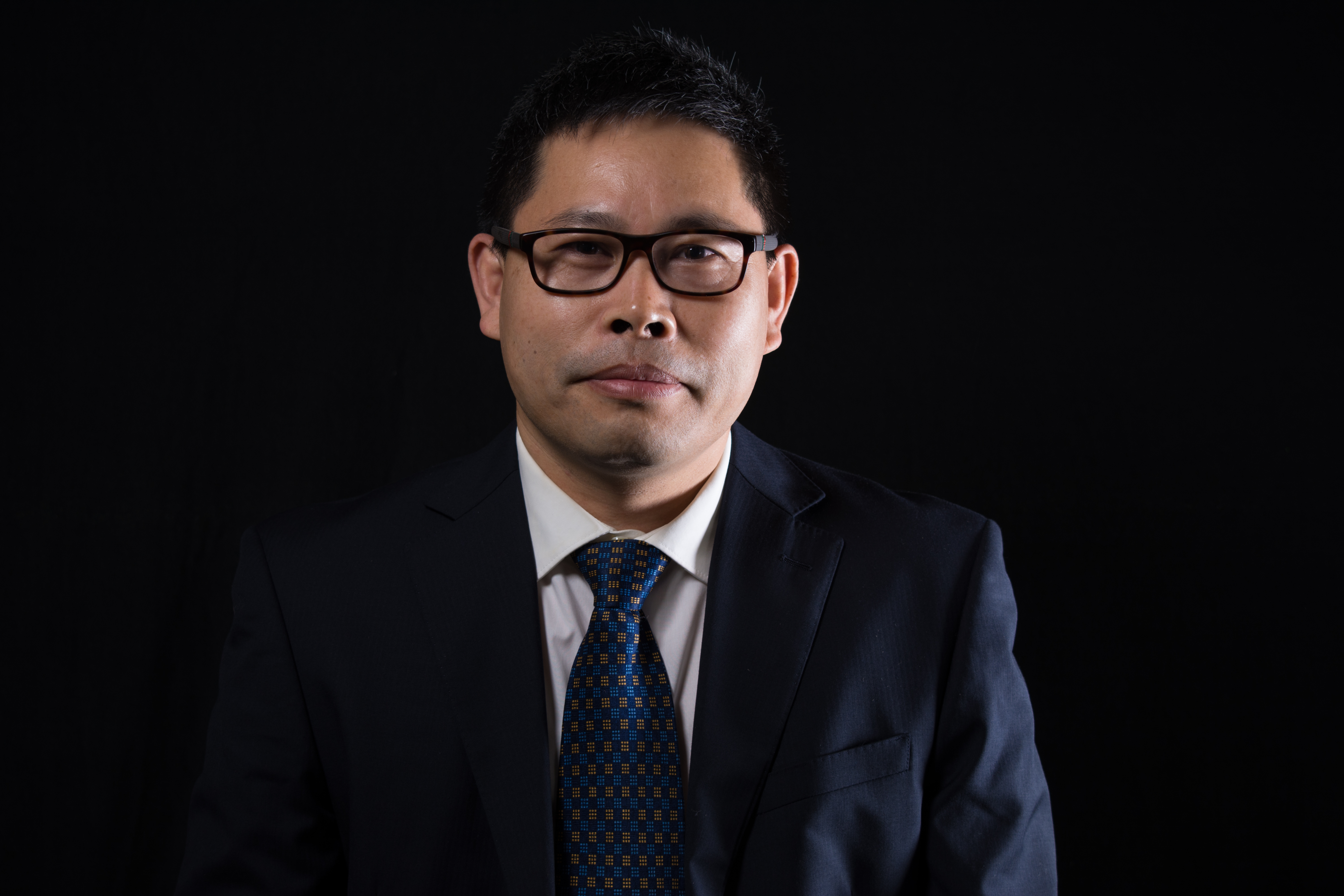 Professor, Graduate Program Coordinator
Email: jihua.gou@ucf.edu
Phone: 407-823-2155
Office: ENG I, Room 381
Office Hours: Mondays, Tuesdays and Thursdays, 2-4 p.m.
Jihua Gou received his bachelor's degree in 1993 and his master's degree in materials engineering in 1996 from Chongqing University. He earned his Ph.D. in materials engineering from Shanghai Jiao Tong University in 1999. He also received his Ph.D. in industrial engineering from Florida State University in 2002.
Composite materials and structures
Nanocomposite materials
Multi-functional coatings
Advanced manufacturing
Multi-scale modeling of manufacturing processes
Wang, J. F. Li, H. N. Song, H. Huang, J. Gou, "Highly Stretchable and Wearable Strain Sensors Based on Printable Carbon Nanotube Layers/Polydimethysiloxane Composites with Adjustable Sensitivity," ACS Applied Materials and Interfaces, Vol. 10, No. 8, pp. 7371-7380, (2018)
Wang, M. Jiang, Z.W. Zhou, J. Gou, D. Hui, "3D Printing of Polymer Matrix Composites: A Review and Prospective," Composites Part B: Engineering, Vol. 110, pp. 442-458, (2017)
Z. Cai, L.Q. Chen, H.Y. Yang, J. Gou, L.F. Cheng, X.W. Yin, H.F. Yin, "Mechanical and Electrical Properties of Carbon Nanotube Buckypaper Reinforced Silicon Carbide Nanocomposites," Ceramics International, Vol. 42, pp. 4984-4992, (2016)
Manero, J. Gibson, G. Freihofer, J. Gou, S. Raghavan, "Evaluating the Effect of Nano-particle Additives in Kevlar® 29 Impact Resistant Composites," Composites Science and Technologies, Vol. 116, pp. 41-49, (2015)
N. Chen, F.C. Meng, Z.W. Zhou, X. Tian, L.M. Shan, S.B. Zhu, X.L. Xu, M. Jiang, L. Wang, D. Hui, Y. Wang, J. Lu, J. Gou, "One-Step Synthesis of Graphene/Polyaniline Hybrids by in-situ Intercalation Polymerization and their Electromagnetic Properties," Nanoscale, 6, pp. 8140-8148, (2014)
Shen, Y. Xu, F. Liang, J. Gou, B. Mabbott "Recovery Torque Modeling of Carbon Fiber Reinforced Shape Memory Polymer Nanocomposites," Applied Physics Letters, 103(20), 201903, (2013)
Jian, Z.W. Zhou, Q. Zeng, J. Lu, D.C. Wang, J.T. Zhu, J. Gou, Y. Wang, D. Hui, M.L. Yang, "Gas-Induced Formation of Cu Nanoparticle as Catalyst for High-Purity Straight and Helical Carbon Nanofibers," ACS Nano, 6(10), pp. 8611-8619, (2012).
F. Zhuge, J. Gou, R.H. Chen, J. Kapat, "Finite Difference Analysis of Thermal Response and Post-Fire Flexural Degradation of Glass Fiber Reinforced Composites Coated with Carbon Nanofiber Based Nanopapers," Composites Part A: Applied Science and Manufacturing, 43, 2278-2288, (2012)
B. Lu, F. Liang, J. Gou, "Nanopaper Enabled Shape-Memory Nanocomposite with Vertically Aligned Nickel Nanostrands: Controlled Synthesis and Electrical Actuation," Soft Matter, 7(16), 7416-7423, (2011).
Gou, Z.F. Zhao, Y. Tang, F. Liang, D. Firsich, J.C. Fielding, "Carbon Nanofiber Paper for Lightning Strike Protection of Composite Materials," Composites Part B: Engineering, 41,192–198, (2010).
UCF Teaching Incentive Program Award, 2017
Best Poster Award, American Ceramic Society, 2014
UCF CECS Distinguished Researcher Award, 2012
Best Paper Award, American Society of Civil Engineers, 2010
Society of Advanced Materials Processing Engineers 
American Society of Composites 
American Society of Mechanical Engineers 
Society of Manufacturing Engineers 
EML 3500: Design and Analysis of Machine Components I
EML 4504: Design and Analysis of Machine Components II
EML 5237: Intermediate Mechanics of Materials
EML 5546: Engineering Design with Composite Materials
EML 5937: Advanced Composites Engineering